[/vc_column_text][/vc_column][/vc_row]
Teresa Bock, maiden name Hammwöhner
"Since I was a child, I have been interested in working in the service."
I worked in the reception service and behind the counter in order to earn a little extra pocket money…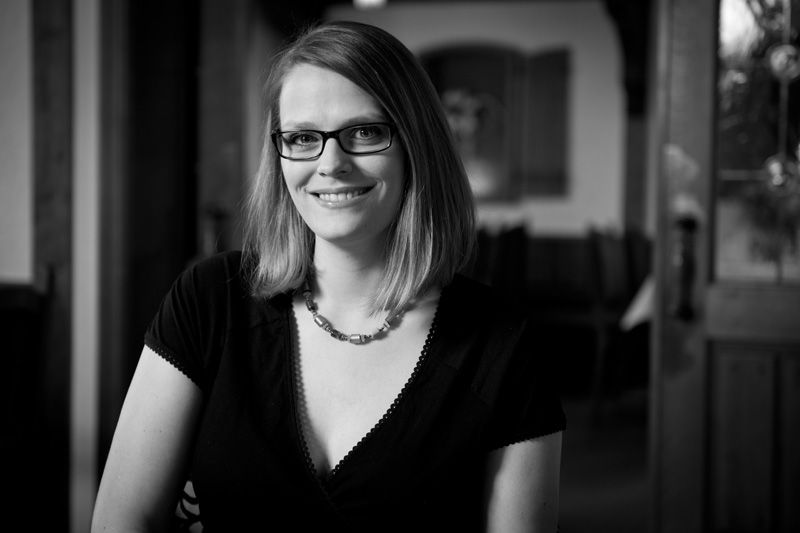 In 2003, I studied at the technical college at WIHOGA Dortmund and thus another foundation stone of career was set. Subsequently, I did an apprenticeship as hotel specialist at the 4*-Wellnesshotel Jammertal in Datteln.
Afterwards, I felt wanderlust. The family-run Stausee-Hotel in Metzingen, Swabia and the Best Western Premier Hotel Krautkrämer in Munster offered me ideal preconditions to expand my professional experiences in the service and reception field.
I got practical insights into event catering in Peter Nöthel Palazzo in Düsseldorf. The combination of exclusive cuisine and vaudeville show was a special highlight for me.
In 2009, I returned to WIHOGA Dortmund again. Besides the further training for Master of Business Administration in hospitality industry, I also got a qualification as trainer. With passing my exam as chef de cuisine, I got another qualification in our specialty.
All these experiences and qualifications dared me to take first steps towards self-employment in order to continue our family business in the fourth generation together with my brother Georg…
Georg Hammwöhner
"I would like to be a cook – it has already been an early decision!"
So I acted on our/my parents advice and left home in order to start an apprenticeship as cook in the Romantikhotel Gravensberg in Solingen-Langefeld in 2006. In the following three years, I learned how to cook from the scratch and did all kinds of jobs in the upscale hotel kitchen.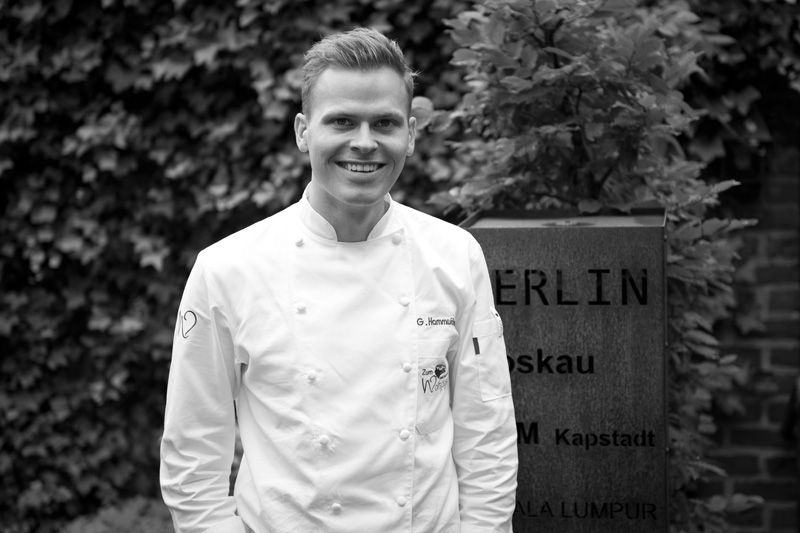 Then I did several "excursions". The Romantikhotel Landschloss Fasanerie in Palatine Zweibrücken was my home for one year. Under the direction of Executive Chef Jörg Glauben I gained first experiences in the French-Mediterranean award-winning kitchen.
Subsequently, I cooked in 2-star restaurant Restaurant Hummerstübchen in Düsseldorf. The international gourmet kitchen of patron Peter Nöthel and Executive Chef Peter Liesenfeld played a very important role for my further career as chef.
In 2012, I studied at the WIHOGA Dortmund for two years and did my Master of Business Administration in hospitality industry. During this time, I worked with Stefan Manier in Gasthaus Stromberg in Waltrop and primarily supported him in his culinary school B1* and on event caterings.
For another year I worked as sous-chef for Harald Rüssel in Landhaus St. Urban in Naurath/Wald, and I did practical trainings in the gourmet restaurant Vendome and worked with and for patissier Matthias Ludwigs.
I finished my excursions after signing on the cruise ships MS Europa and MS Hanseatic owned by Hapag Llloyd Cruises and went on a world tour.
Ten years later and after gaining numerous experiences, I returned home in June 2016.